The Booked & Banked™ Shop was founded by Latesha Lynch to empower female online business owners to create powerful brands and create financial stability and independence from their business.  
She believes the power of branding is in its ability to control the perceived value of your services. Most think of branding as just the pretty stuff. And let's face it, that is a nice part of it. But the Science of Branding® really is in your ability to build a solid brand reputation, a valuable service that transforms the lives of your ideal clients, and creating enough awareness to be seen as an authority.

All of the resources in the Booked & Banked™ shop are taught within The Business Branding Academy®. Within the platform, she'll teach you the important fundamentals of branding and premium, high-ticket marketing that will catapult your business's success and set you up for long-term stability and growth.   
Welcome to the Booked & Banked™ Shop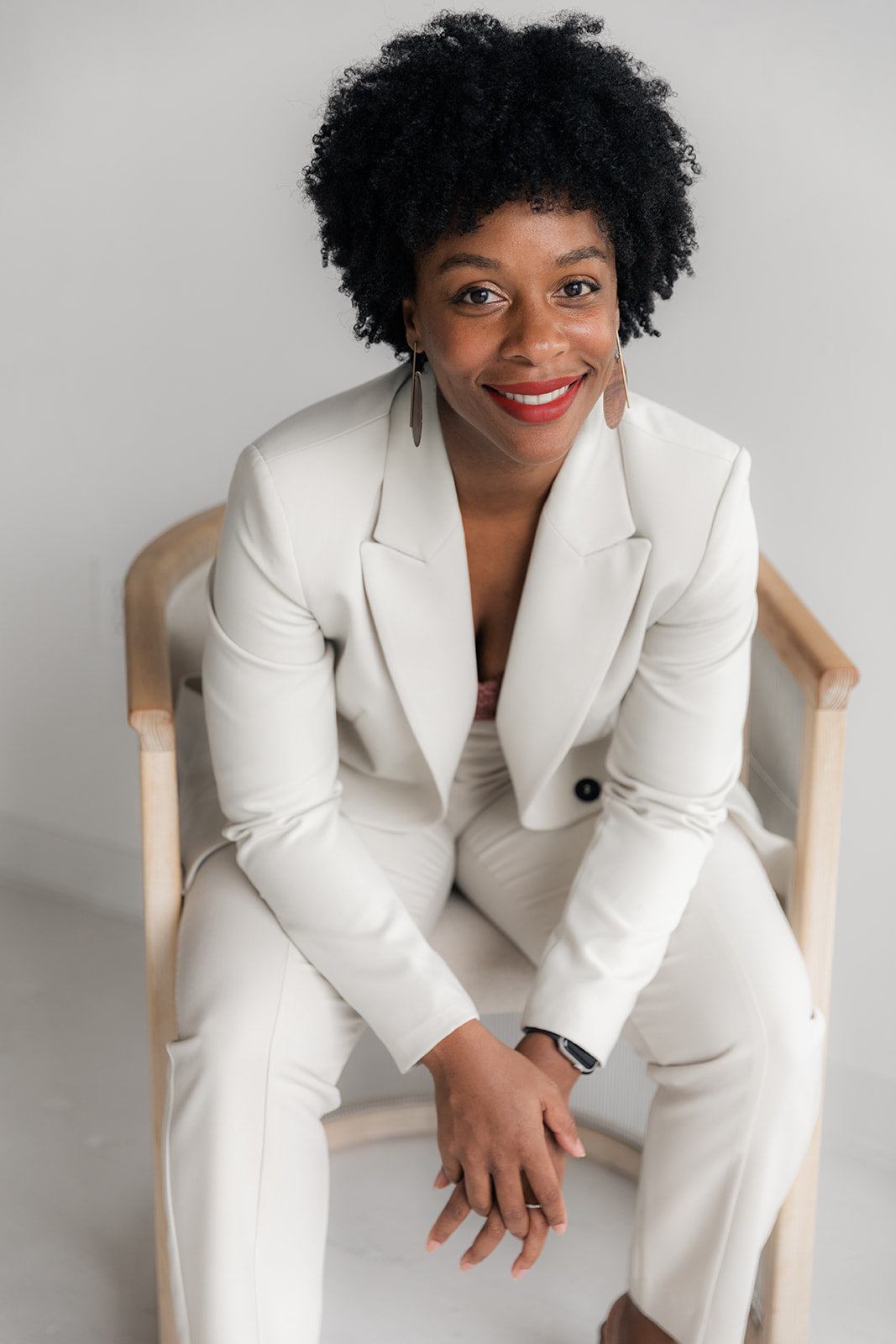 Meet Your Marketing & Branding Mentor, Latesha
A HIGH-ACHIEVING CORPORATE DROPOUT WHO DECIDED CORPORATE WASN'T ENSURING HER FINANCIAL STABILITY AS A WORKING MOM, SO SHE CREATED HER OWN AS AN ENTREPRENEUR...
I identify as a working Mom.
I've been laid off from corporate jobs I loved and from some I hated because the marketing department is one of the first to be laid off during a company crisis. I've had to choose between my career and being a happy Mom. It sucks to feel like you are your industry's best kept secret and you can't figure out how to get people to see you and believe in you. 

So many experts are underpaid at work and then jump into entrepreneurship and underpay themselves because they just don't know what to say. You truly need to believe that you can be yourself and speak your truth, share your values, and refuse to compromise and still have success.

I believe you don't have to be great at sales to have high earning months. And I don't believe things have to be complicated. 

There are too many women who are dealing with past traumas around speaking up, being good enough, pretty enough, dressed well enough to shine, and I want them to see that none of that matters when you know what you're doing. You can be yourself and be respected and valued. 

You deserve to be paid top dollar for your gifts and talents and for your time. You don't have to reduce your prices to get clients. 

You don't need a spouse to pay for the big things you want.
You don't need a big corporate job to make 6-figures and beyond.
You don't need a fancy degree to be paid top dollar. 

I've seen so many talented, brilliant, smart, kind, quiet people get eclipsed in the noise of Instagram, and I want to show you how to still be loud with a whisper. To be open without telling your darkest secrets. To be visible without being famous. To have influence without being an influencer. 

Check Out The Courses